Rugeley members made their mark at the Centenary edition of the NSRA's Bisley Rifle Meeting, which returned after a two year hiatus. A strong contingent, the club sent 10 shooters down, competing over the weekend and full week.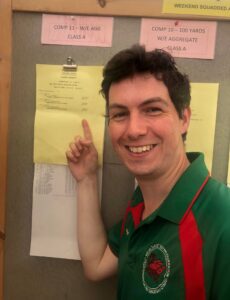 Richard Hemingway finally broke his run of middling Bisley performances to earn promotion to X-Class, joining Martyn Buttery and Ryan Williams in the top tier. Finishing third in the Weekend Aggregate and equal-fourth in the Grand Aggregate, either result was sufficient for promotion. Rich also won the incidental Prince William of Wales match and placed third in the Centenary Competition.
Vic Tyne placed third in Class for Competition 10 – the 100Yard portion of the Weekend Aggregate.
The meeting was opened by Michael More-Molyneux (Lord-Lieutenant of Surrey), on behalf of the Queen, who is patron of the NSRA. Lord Lieutenants represent the monarch in their county. The week included a number of 1922-inspired competitions, including deliberate and rapid-fire matches using targets from the period.