For many years, smallbore rifle has been the main activity of the club covering three main disciplines:
Prone (lying down)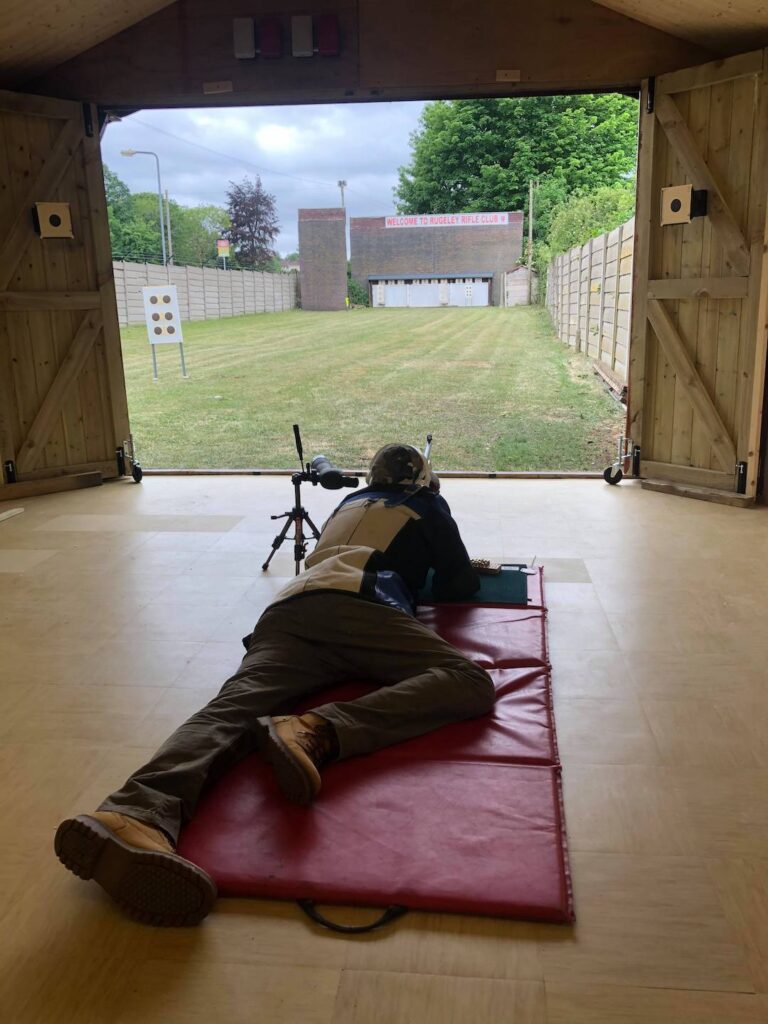 Prone is the most popular shooting discipline in Britain and has a long history of competition shooting, both in smallbore and fullbore calibres (although at Rugeley we just focus on smallbore, shooting from 25 to 100yards).
Rugeley has three smallbore rifle ranges – a 25yard indoor range, as well as 50metre and 100yard outdoor ranges. Our 50metre range is equipped with Meyton Electronic Targets as used in major championships.
Shooters use a stiff jacket, sling and glove to steady themselves, seeking a bull just 10mm across at 50metres. Prone will take you as far as you want to go, whether that's recreational club shooting or vying for World Championship glory.
Standing and Kneeling
If Prone is striking you as too easy, Standing & Kneeling offer the challenge of significantly less stable positions, testing your ability to master the necessary balance and control. These positions together with Prone form what is known as 3P (3-Position) or PSK (Prone, Standing and Kneeling) shooting.
An Olympic discipline, 3P is widely regarded as the blue riband shoot of the Olympic Rifle events, bringing together the skills of the prone rifle specialists and the standing air rifle shooters, along with the third kneeling position. The best 3P shooters will score more points standing than the average shooter can manage prone. It is a tough discipline, but immensely rewarding.